You have it all figured out. The venue. The vows. The organic, easy-to-throw birdseed. Be sure to create a checklist to capture it all on camera. When making up your photo list, include classics as well as some out-of-the-box ideas. You only have one shot at this (unless you get married again, but let's not think that way).
Anywho, here's a visual guide, using royalty-free images from our collection, to help you cover all the blissful bases. Congratulations!
1. Portrait Of A Lady
The lady of the hour (day? week? month?) can be forgiven for wanting a few snapshots dedicated to the process of getting ready for a major moment of her life. Be sure to have your photographer capture shots during wardrobe, as well of the full finished product.
2. A Groom With A View
Traditionally, the groom isn't allowed to see the bride the day of the wedding. So, his reaction is a moment that needs to be captured forever.
3. Flower Power
Ralph Waldo Emerson once wrote, "Earth laughs in flowers." But nothing's funny about wilted bouquets. Capture these babies while they're fresh.
4. Father of the Bride
Don't forget dear old Dad (or Mom, for that matter). Get your photographer to take a lot of facial expressions of both sets of parents throughout your special day. Look how happy this guy is!
5. Put A Ring On It
Ring budget = 3% of total wedding budget. Capturing the moment you put them on each other's fingers = priceless.
6. Lost In Your Eyes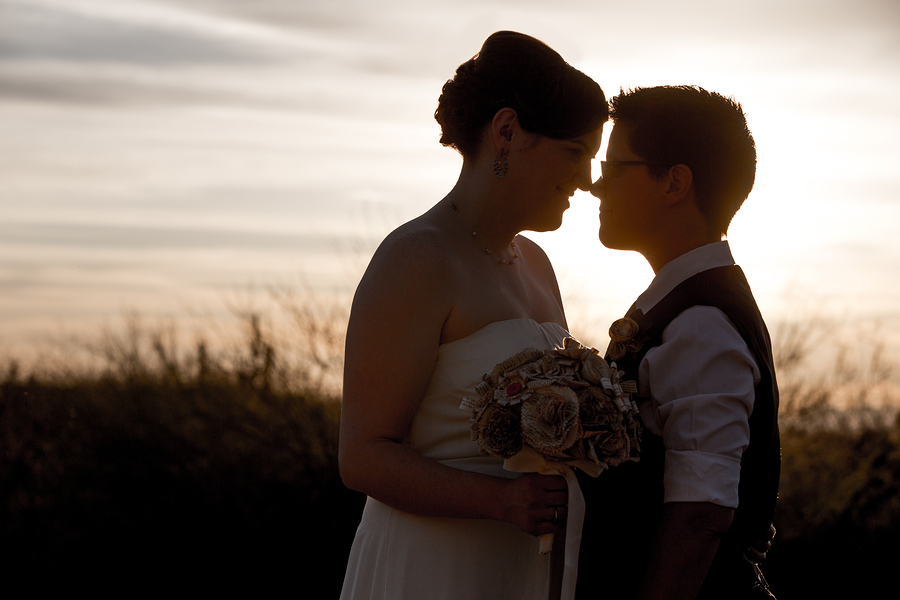 An uninterrupted look before the kiss is as important as the kiss itself. As close as the two can get before they close their eyes and get all smoochie. Touching and romantic.
7. Sealed With A Kiss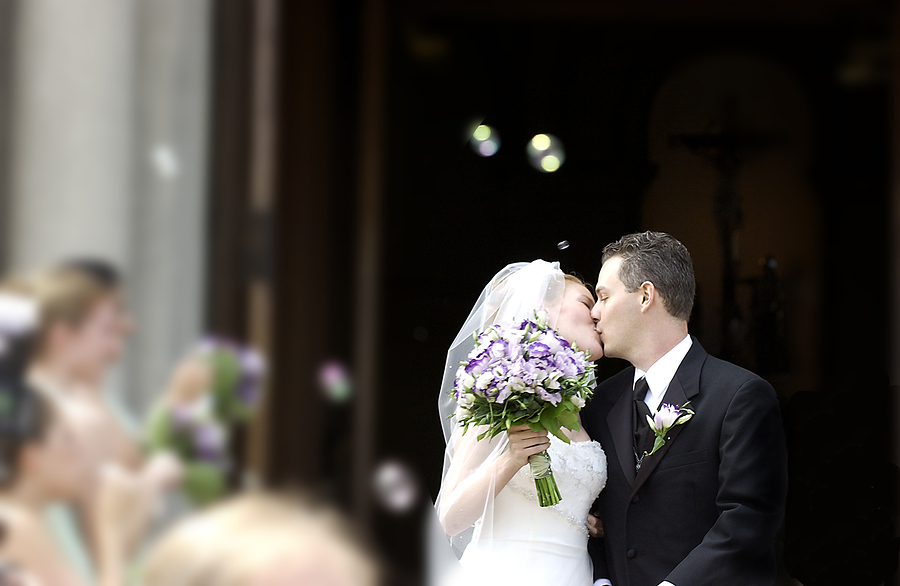 The smooch! Every couple wants to remember the kiss that seals their marriage for all eternity, so make sure your photog snaps those smooches.
8. May I Have This Dance?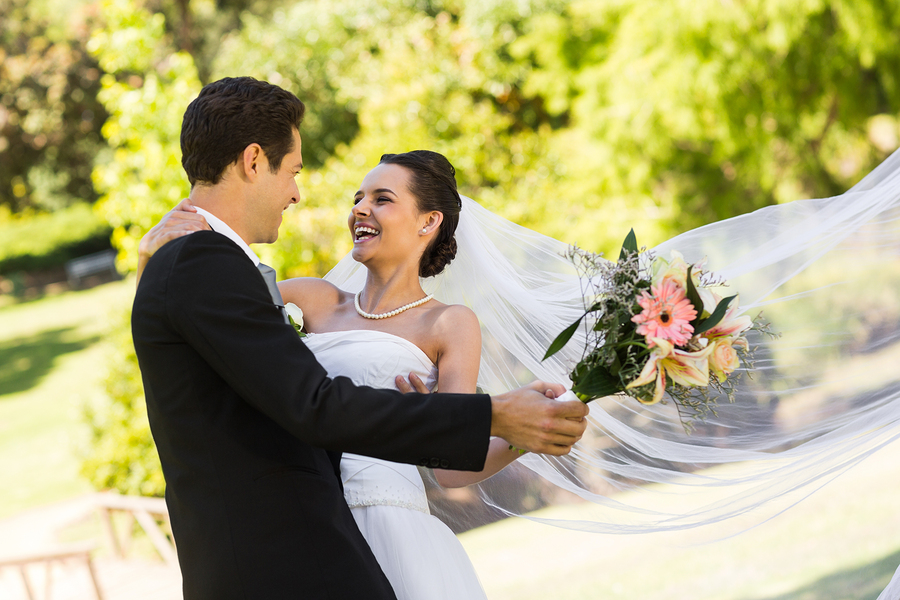 Newlyweds will want a picture of the first dance. Have your photographer take it from a sweet angle that focuses on loving smiles and close embraces. You should also have a shot taken from the audience's point of view to capture the whole story.
9. Take The Cake
We all get so excited waiting for cake to be lovingly smashed into each married person's face that we sometimes overlook the beauty of the cake before it's too late.
10. You Gotta Have Friends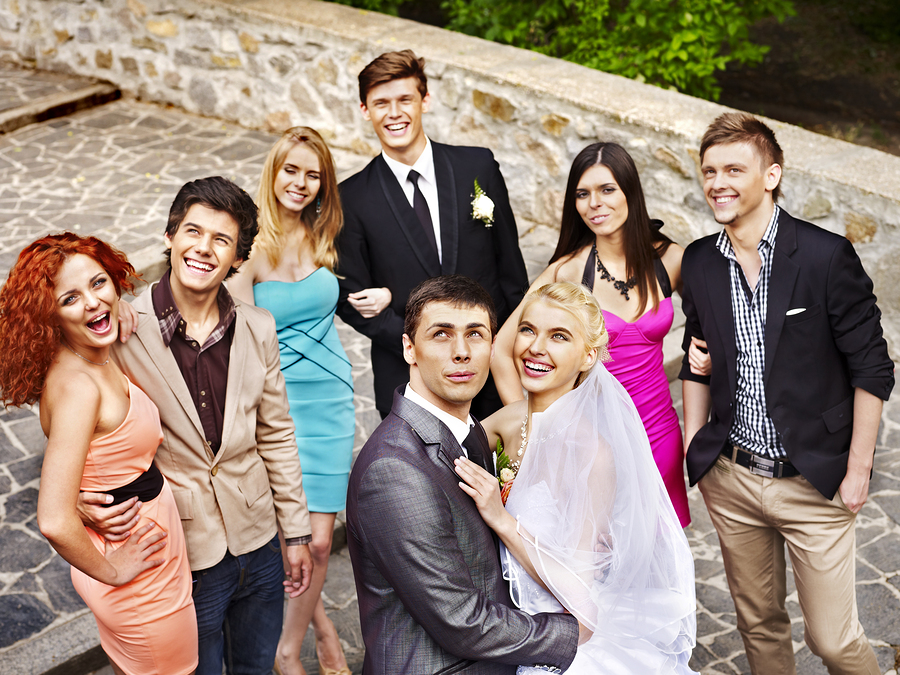 The group shot is key for weddings large and small. Seriously, how often to do you guys get all dolled up like this? Exactly. Oh, and have your photog take some pics from higher ground for a more original point of view.
11. Far And Away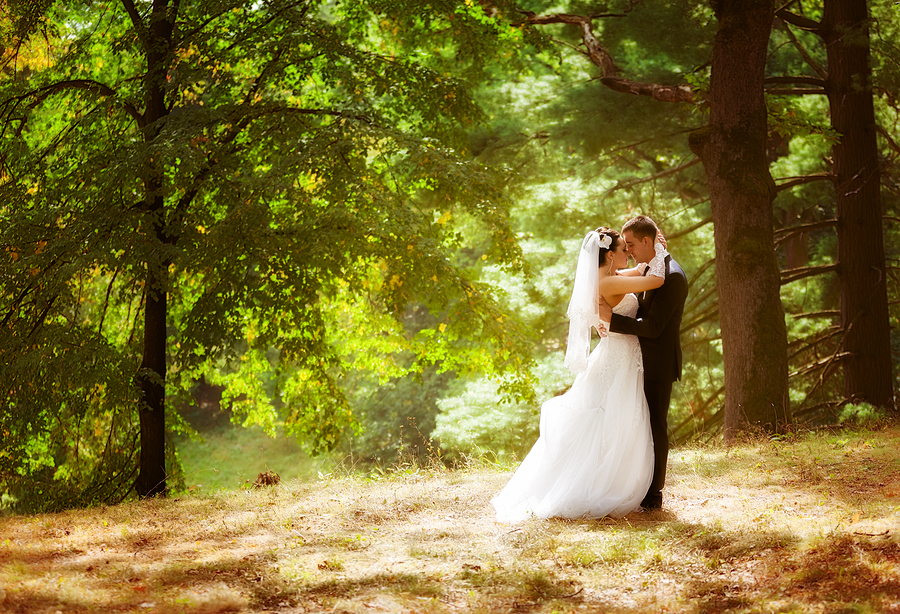 Shot in soft light from a romantic distance, a shot of the happy couple – away from all of the hoopla – is a must.
12. Jump For Joy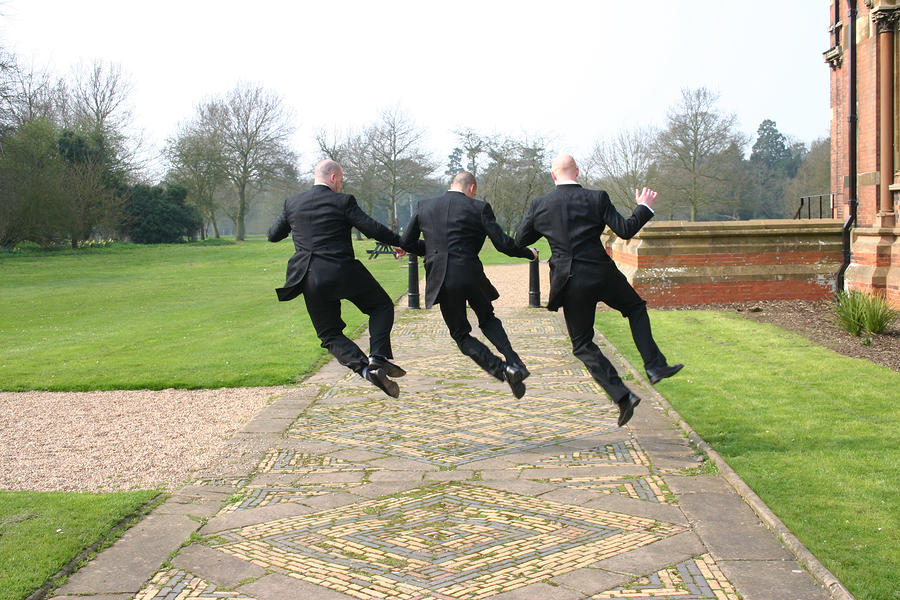 Everyone loves a jump shot.
13. A Couple That Plays Together …
Why should your guests be the only ones to enjoy that photo booth? Get in there. And use those props. (You have props, right?)
14. We Are Family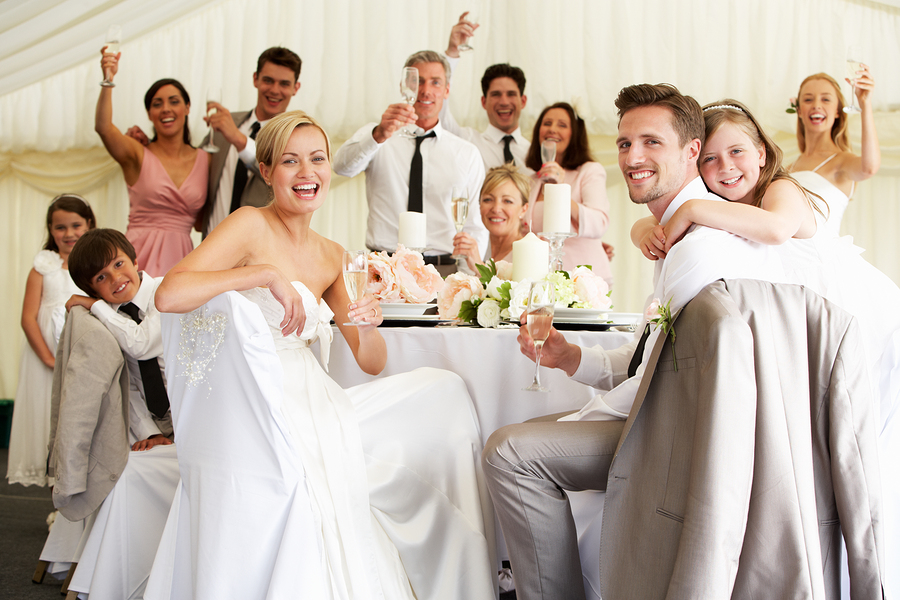 Have your whole family get into a shot (yep, the kiddos too), for a lively moment of togetherness. The struggle of getting everyone in the frame will be worth it in the end. (Yes, I'm serious.)
15. Riding Off Into The Sunset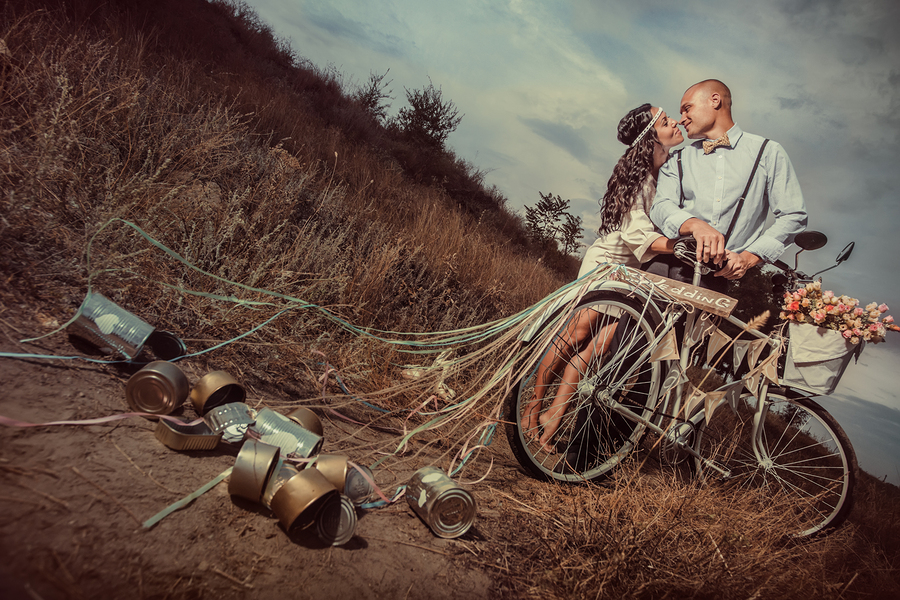 As you leave the most important party of your life, it's important to watch you go. Starting a new chapter has never looked better.
Bonus Idea: The "Fun With Photoshop" Photo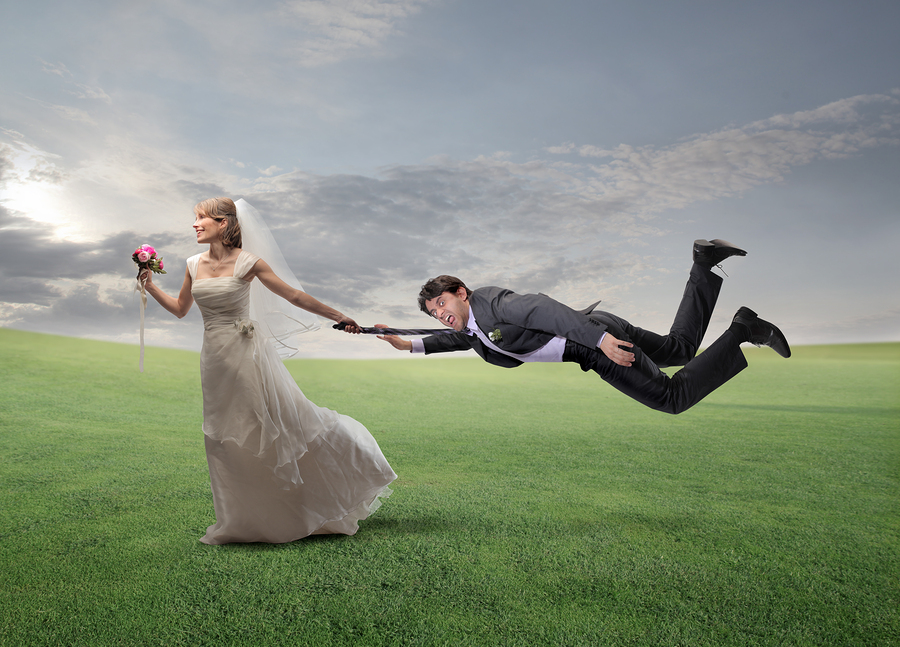 Weird, wacky, and wonderful Photoshopped wedding images are all the rage. Follow this link to one of our favorites, that suggests a wedding took place at Jurassic Park.
For even more photo tips and tutorials, be sure to follow us on Facebook and Twitter.