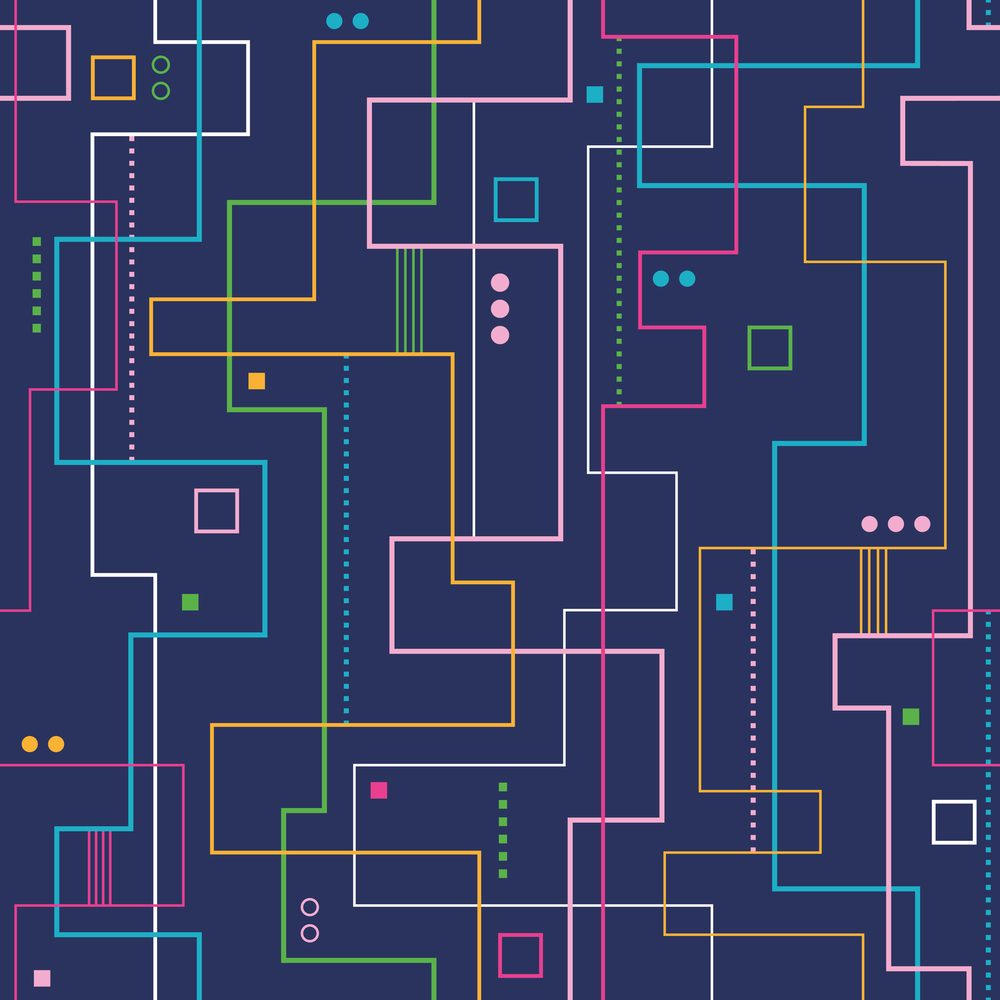 This week's free image is a super cool abstract pattern. It's almost beyond explanation … but let's give it a shot. It's as if Pac Man, an Etch-a-Sketch, and a bunch of Tetris blocks got together for an 80's-themed party and went a little cray cray. In any event, the illustration will be available for free downloading until 11:59PM EST, Sunday April 27, 2014.
The image comes to us from Jelena Z, from a collection that also includes illustrations of hearts, flowers, and sailboats. See it all in Jelena Z's contributor collection.
And, for more images like this one, check out our entire library of royalty-free abstract patterns. Happy downloading.