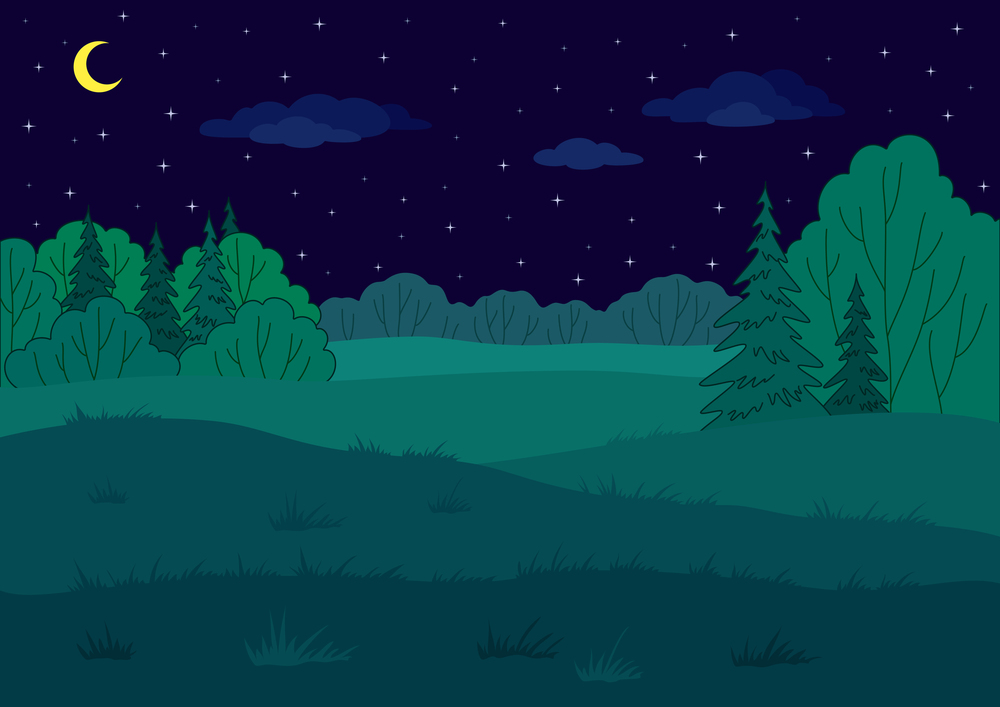 Our free image this week is an illustration of a late-night summer landscape. Stars fill the sky, each one begging for a wish. Though we can't make all of your wishes come true, this free image should add some sparkle to your next project. The image will be available for free downloading until 11:59PM EST, Sunday June 8th, 2014.
The illustration comes to us from contributor Oksanaok, from a collection that also includes images of floral background, funny farmers, and walking pocketbooks (you just have to see it).
For more royalty-free images like this, be sure to check out our full library of summer landscape illustrations. Happy downloading.