Stefan, our guru-like developer, just created a bunch of amazing must-follow Twitter accounts. Simply follow one of these five fabulous feeds below, and you'll be tweeted a Bigstock image from your selected animal category every hour. It's like someone's sending you a big hug every sixty minutes! Awwwww.
So, if you're wanting an hourly tweet from a kitty cat …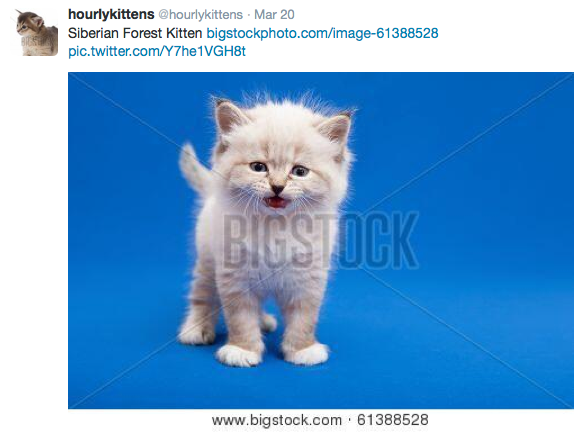 … or a puppy …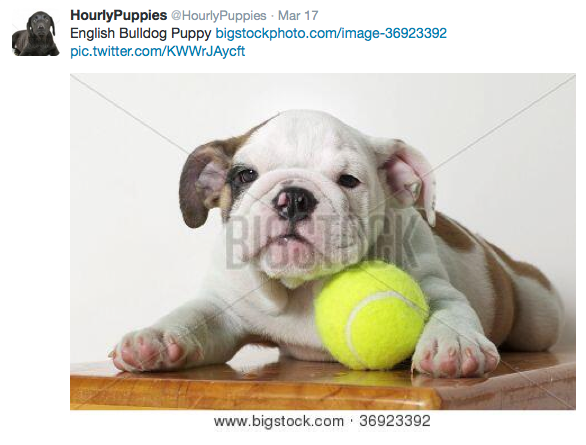 … or a duckling …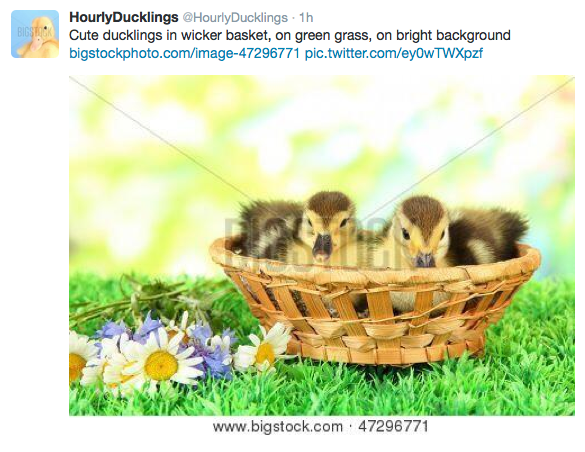 … or an elephant …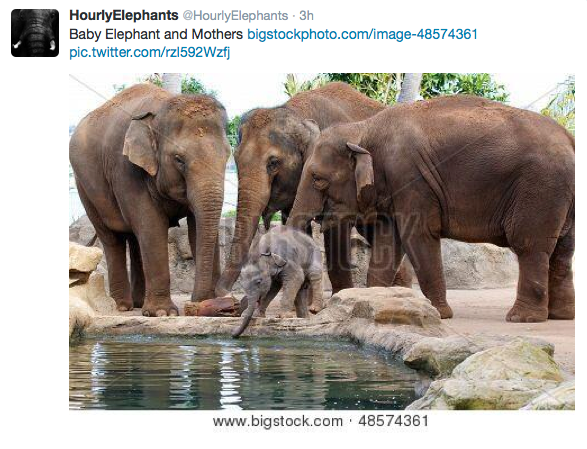 … or even an otter …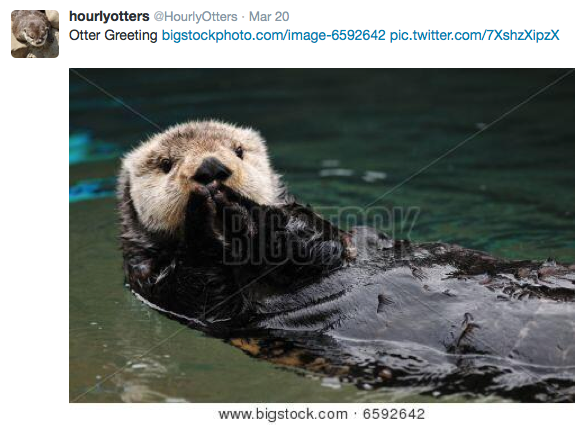 … there's now a Twitter feed for you.
Give one a try. Or, go on and try them all. See you on Twitter!