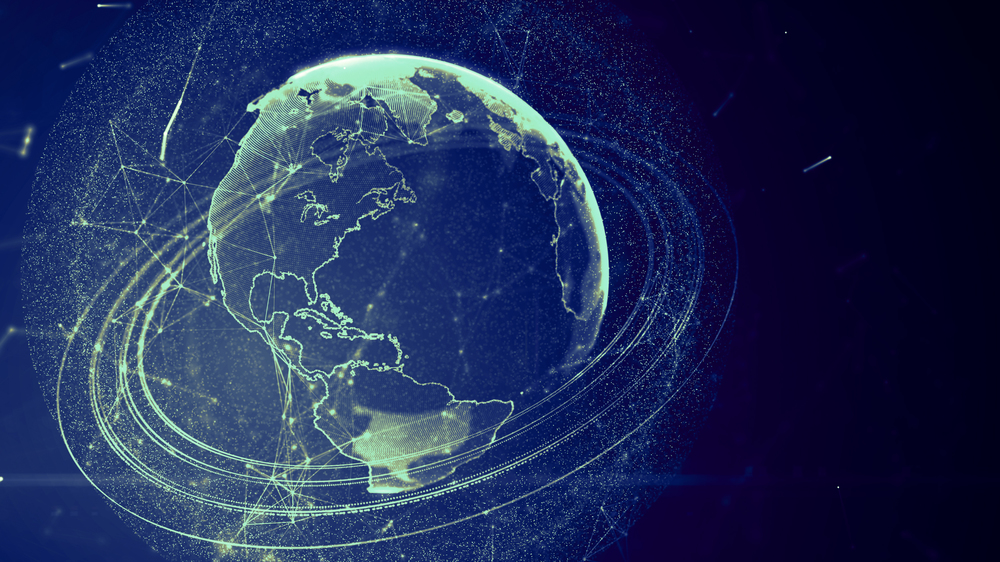 This week's free image is … out of this world. (Have we met? We love puns.) Yes, this illustration of a virtual planet earth is a cool blue doozy. At first glance, it simply looks like our most favorite planet, not counting Saturn. But, if you look closely, as your eyes reach the bottom of the sphere, it almost looks like the head and neck of a human being. Of particular note: The space between Texas and Florida looks like a near-perfect outline of an ear. Just sayin'.
This sneaky dazzler – Earth, Virtually – is available for free downloading until 11:59PM EST, Sunday July 19, 2015.
The image comes to us from Bigstock contributor Artemegorov, from a collection that also includes royalty-free illustrations of trucks, tires, and football fields. Happy downloading.