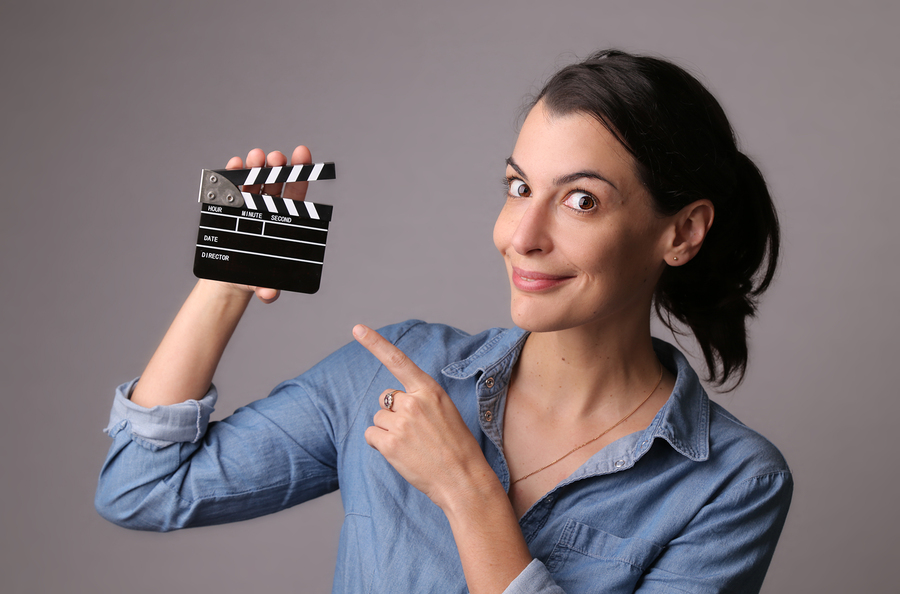 It might seem like a strange idea to include video on your photography website, but there are many great reasons to do just that. According to Digital Sherpa, 100 million people watch videos online each day, and a whopping 75 percent of them go on to visit the corresponding website afterwards. In fact, watching video makes up one-third of all online activity, which means that any photographer who is serious about marketing their website needs to get in on the action.
Before you run out and randomly film something just to embed it on your site, you'll need to decide what kind of video content you'd like to produce, and what style you'll use. Here are four great ways to use videos on a photography website—and some creative tips on how to make them compliment your brand.
Introductory Videos
Statistics from Invodo reveal that visitors who watch a video will stay on your website for an average of two minutes longer than non-viewers, and they're 64 percent more likely to take advantage of your services. So, an introductory video is a great way to catch your audience's attention and to keep them on your website. Here are some things to consider for your introductory video:
Tell the story of your brand in a personal, relatable way, versus simply selling your service. Share what you love about photography, how you got started, or a funny story about a past experience.
Shed some light on what inspires you to create your images, and how you put that inspiration into action.
Discuss the equipment, effects, or special techniques that you prefer using and why. Stick with your favorites. The more interested you are, the more interested your audience will be.
There are many ways to showcase your business in an introductory video, but the most important thing to remember is that photography is a very personalized service. Your goal should be to create something that helps you emotionally connect with your audience. Create something genuine so that your viewers trust and identify with you.
Product Videos
Product videos are one of the most popular types of online video, and with good reason: they increase the chance of viewers purchasing your product or service by an average of 74% percent. This kind of video enables you to go into much more detail (than text and image) about what you offer. As a photographer, your product videos should include some of your best images.
Show samples of your favorite projects. Detail the types of prints, gallery wraps, books, and other products you offer. Talk about what the customer will get from a photo session or wedding shoot.
Here are a few tips for making the most of your product videos:
Make sure you have the model and property releases for any images you'd like to use within the video.
Keep videos short and sweet to maximize shareability on social media platforms.
Include a narration to provide details about the work the viewer is seeing, just as you would if you were showing your work in person.
Use a discreet watermark on each image you display. This is not only to prevent theft, but to help potential customers associate your name with beautiful photography.
If done right, your videos will act like mini portfolios, except with more information about what you have to offer. Your video will also have much greater reach on social media than slideshows and online galleries.
Event Videos
In the corporate world, event videos are normally recordings of presentations, board meetings, and other important events. You can put a creative twist on this theme by filming a behind-the-scenes look at your creative process. Filming a portrait session or product shoot comes with a number of benefits, including showing people and potential customers:
Your personality and creative process.
How you work (which can help make them feel more comfortable with you).
What they can expect during a photo shoot.
When creating portraits of people, get their permission first and ensure that your subjects are comfortable with being filmed as well as photographed. You don't want to inadvertently alienate a customer.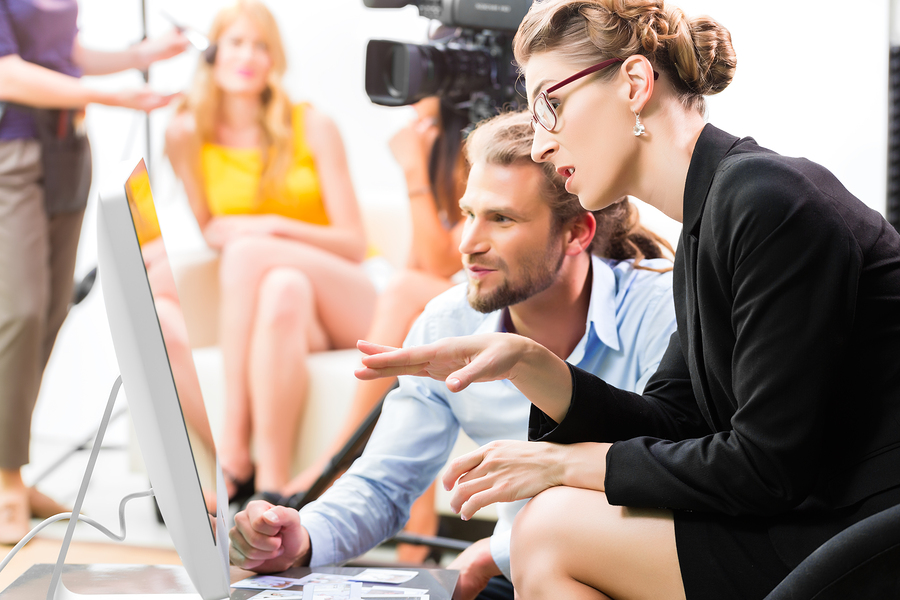 Video Testimonials
Few things build brand confidence like the assurances of delighted customers. Video can take testimonials to a whole new level of credibility. Think about it this way: 88 percent of consumers are influenced by reviews when making a purchasing decision. So, a video testimonial of a positive review has the potential to be sales-driving powerhouse.
The best part is that video testimonials don't need to be too complicated. As long as you can ensure clear audio and good picture quality, you can create these reviews with your phone when you deliver prints, or ask your customers to shoot one themselves and email it to you at their convenience.
What Video Style Should You Choose?
So, now that we've discussed the types of videos photographers can create, let's discuss different video styles. For photographers, there are a few styles that really stand out:
2D and 3D animation videos are a great way to tell your story and/or show your creative process. They work very well with both humorous or emotional themes.
Live action videos show just that—you and your subjects in the studio, in action. This is also the preferred style for testimonials.
Whiteboard videos work well for imparting facts, statistics, and clever graphics to show how your photography benefits your clients.
Screencasts are a great way to showcase your photography. Use them to create miniature portfolios or event slideshows.
Stop motion videos are similar to animated ones in that it's a creative way to tell a story with some fun.
Just because your photography business is about the still frame doesn't mean you can't market yourself with video. In fact, many photographers have added video to their repertoire of services, which makes this a fantastic opportunity to show off your skills. And, since 81 percent of marketers are already using online videos to increase brand awareness and sales, it's a great time to get on board.
RELATED POSTS: