That old cliché "never judge a book by its cover" may be true, but it doesn't mean we can't judge the actual book covers. And, because eBooks follow different guidelines than print books, there are some key points you need to know to ensure that your digital book looks both appropriate and professional. Here are six essential tips to finding eBook images:
Tip 1: Make An Image Shopping List
eBooks come in many shapes, sizes, and formats, which means there are no rules that apply across the board when it comes to the number of images you'll need. If you're publishing a novel, you'll only need a picture for the cover—and maybe small graphics for the chapter headings—so the image you choose should immediately evoke the feel of the content. When your book comes up in Amazon's or Google's search results, for example, the thumbnail of your cover should be simple enough so that it's easily visible.
Marketing materials and instructional eBooks, however, may feature one or more images on every page. In this context, the images are meant to illustrate, emphasize, or clarify the words. You can also use images to create headers, footers, sidebars and attractive calls to action.
If you're creating this kind of eBook, follow these guidelines to make sure you have a good balance of text and images:
Use graphics to highlight the most interesting or important points.
Add diagrams or other visuals to explain difficult concepts.
Create graphs and charts to help your readers visualize and compare data.
Tip 2: Know Your Sizes
When it comes to image quality and resolution, bigger is always better. For eBook covers, it's important to remember that every publisher has its own requirements. For instance, Amazon recently updated their minimum cover width to 2,820 pixels, but other eBook publishers have much smaller minimum widths.
In general, choose images that are at least 3,000 pixels wide. While e-readers come in several shapes and sizes, a 6 x 9 aspect ratio will ensure that your cover can be modified to fit a variety of formats. Images within your eBook can be any size or resolution, but you'll want to make sure that the image file size is 5 megabytes or less so they load easily on slower Internet connections.
Pixels per inch (PPI) is another important consideration. Make sure that all your images have at least 300 PPI. Higher PPI is even better because it means that your images will scale to larger screens without losing clarity or detail.
Your images should be PNGs or JPEGs. Some digital publishers prefer JPEGs, but many accept PNGs as well. Amazon, for example, requires a 1,400-pixel-wide JPEG of your eBook cover. Always check the guidelines of individual eBook publishers.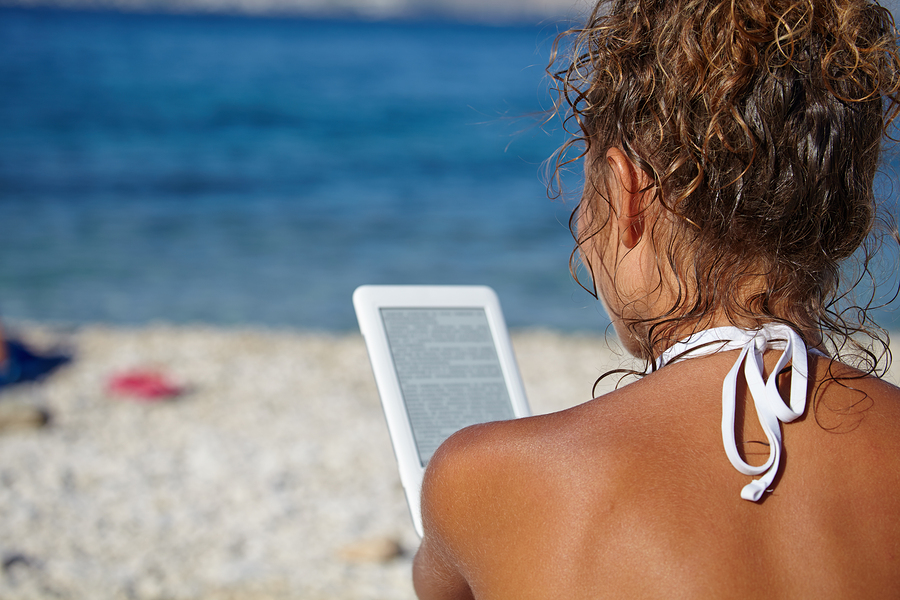 Tip 3: Be Consistent
Real estate isn't the only industry where location, location, location is paramount. Image placement is key to creating an attractive eBook, so choose images that can easily fit within the margins of your text. Graphics such as bullets, icons, arrows, headers, and footers should all be the same size throughout the entire eBook. Graphs, charts, diagrams, and sidebars may vary in length, but you can keep your pages looking uniform by making sure that they're all the same width.
When it comes to layout, consistency is the most important factor. For example, if you're presenting a series of charts on one page, centering one visual but right-aligning another will lead to a disorganized look.
Tip 4: Stick with a Theme
eBook images need to match your overall theme in two ways. First, your images should all fit within a visual motif. Basically, don't mix quirky cartoons with sophisticated photos (unless there's a specific reason for doing so … but it better be a real good reason). If you're creating an eBook for your business, be sure that the images, colors, and fonts match your brand's style guide.
Secondly, your images should also match the subject and voice of your writing. If your work has a humorous tone, feel free to use fun, flat icon style graphics and other lighthearted images. For writing that is geared towards a business audience, choose images that have a straight-forward professional look to them.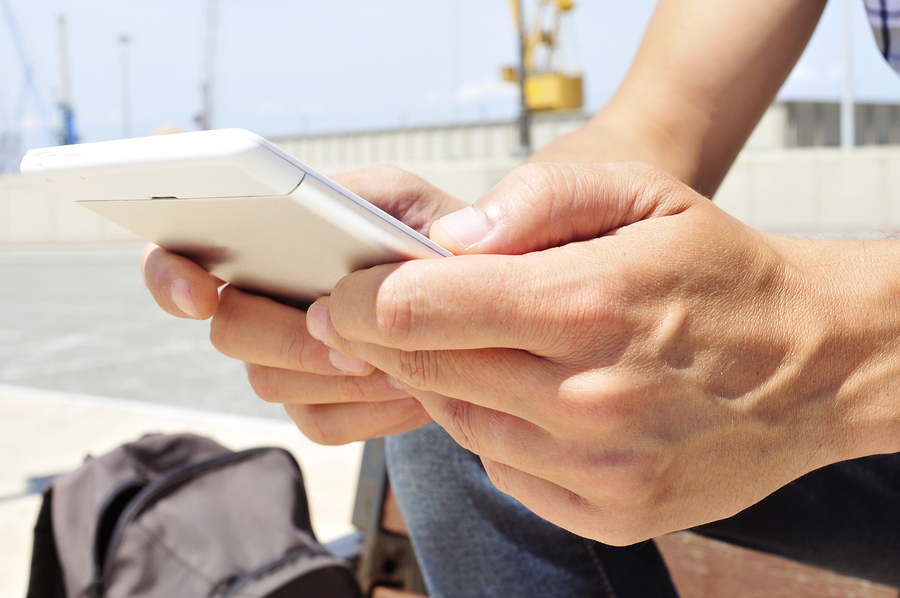 Tip 5: Think Mobile
Whether your eBook is promotional, instructional, or a work of fiction, you can guarantee that at least a portion of your readers will be using mobile devices. In fact, according to Pew Research Center, over 30 percent of all smartphone owners read eBooks on their devices.
To avoid excluding the mobile audience, you'll need to break down complex data visualizations into the simplest elements. It's always better to create two separate images than to provide an overly-complicated one. This way, your mobile readers won't have to zoom and scroll (as much) to see the facts and statistics you're offering, and the uncomplicated images will still look great on larger tablets and desktop displays.
Tip 6: Know Your "Rights"
A rights-managed image is one that you purchase for a specific use and a certain length of time. If you buy a rights-managed image for use on a particular blog post, for example, you can't use it in your eBook until your license expires, at which point you may be able to buy the license again for a different project. Royalty-free image websites, like Bigstock.com (… ahem), have far fewer restrictions. Royalty-free images also tend to be much less expensive than rights-managed images.
Also, remember to give credit where credit is due in terms of citing sources of your images. The best way to attribute an image is to add a link back to the source underneath the image. Be sure that the link's anchor text lists the name of the image's creator and, depending on your usage agreement, the website of origin.
When it comes to images for your eBook, deciding on the most appropriate ones for your brand is just as important as displaying them in a way that helps your reader engage with the work you've created. Once you've ironed out the basics, you're then free to focus on themes, layout, and other fun design elements. Have fun, good luck, and be sure to enjoy the process!